Cooking Class Info
Secrets, Bliss, and Sacred Food!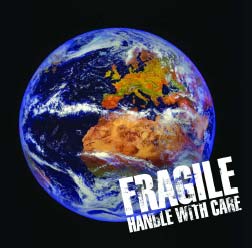 Saturday, January 13th, 2018 @ 6:00 PM
(Second Saturday of every month)

EarthSave Louisville will be hosting our 6 pm monthly "veggie-monopoly" potluck event at the United Crescent Hill Ministries located at 150 State Street, Louisville, KY (on Frankfort Ave). This is a free event. Use the parking lot and on-street parking. Look for the EarthSave banners. This is right after our free, open to all, vegan cooking class at 4pm.

EarthSave Louisville's Phytophile* Potluck-- Saturday, January 13th, 6-8 p.m.
Come for the food; stay for the inspiration.
* Phytophile: Plant-loving

6 p.m. POTLUCK: Bring a plant-laden dish (cooked or raw) , your recipe to share, and your own utensils/plates. The serving table is always "The Bomb". Make every effort to avoid dairy, eggs and the usual cast of "carnival" foods-- replacements/substitutions are easy and all are encouraged to make this effort. Along with your dish, please bring a 3x5 card with the recipe on it (or write it down on-site; we have supplies). In a vegetarian context, we are aware of and make accommodations for sensitivities/restrictions: gluten intolerance, peanut allergies, vegan (no dairy, meat, eggs), Esselstyn (vegan, no oil/nuts).
7 p.m. PROGRAM: Following our thoughtfully prepared healthy and plant-based potluck (thank you everyone!), our presentation this month will be exploring secret foods, bliss foods, and sacred foods. It is the title of a book to be coming out in the future (as soon as written), but we can talk about it before publication date. As usual we shall touch on Health, Planet, Ethics: This has everything to do with food choices, amen. Yup, worth a discussion. This will be embraced from an EarthSave perspective, so get ready to be moved. Let's learn and build a wall of passion and power for thoughtful actions towards cohabitants of our space/time/planet. This presentation can change your life; that's its intention; come with an openness and experience non-judgemental conversation after the presentation. Lot's of why's and how's; be ready for a jolt. It's not at all what you think. Come with questions! Come with an openness to new ideas and a willingness to share your stories--you will be glad you did. We can learn from each other. Plantastic songs will set the mood.

Make plans to invite friends/relatives to our welcoming community of those curious about a diet heavily endowed with plants.

Announcements will be given (pertaining to healthy food and behavior change).

8 p.m.-10 p.m. MIX, MINGLE and MUSIC:
-- Immediately after the speaker, we gently coax people to intermix and generally socialize about the meal and foodism in general. Networking will guide your evening.
-- Tons of on-topic books for perusal are naturally in the Reader's Corner; discussions and plans for the next Book Study Club are part of the conversation if you bring it up.
-- Guitars and piano jamming in the mainroom.
-- Discussing of future Earthsave "You know we oughta..." topics in the kitchen during clean up.
-- Afterparties can always be organized -- relationships are worth nurturing as well as our bodies.
LOCATION: the United Crescent Hill Ministries located at 150 State Street (on Frankfort Ave). (This is very close to I-64 and the bus line; if transportation is an issue, contact Earthsave Louisville to arrange a ride service/car pool connection.)

2016 Per Person Suggested Cost: Free, but we will run out of food if you show up without food to share. Bring a complete place-setting with utensils to be ecological.

EVERYTHING ALWAYS OPEN TO THE PUBLIC, ABSOLUTELY! If you bring food and this is your first time, please call ahead for a brief orientation and perfuctory but mandatory invitation (502 299 9520).
The monthly EarthSave Louisville Vegetarian Potluck is always held on the 2nd Saturday at 6 p.m. Mark your 2018 calendars! Feb 10, Mar 10, April 14 etc.

"Eat and Learn!" The potluck event is a great way to swap recipes, meet like-minded people, and hear the latest news on this cutting-edge lifestyle. There's always lots of delicious food. Ingredients are displayed. Bring copies of your recipe if you wish. Bring your camera or pen as culinary memory jogger, try to find the creator of your favorite dish and thank them. Bring your business cards and little black book. "Meet, greet, and eat!"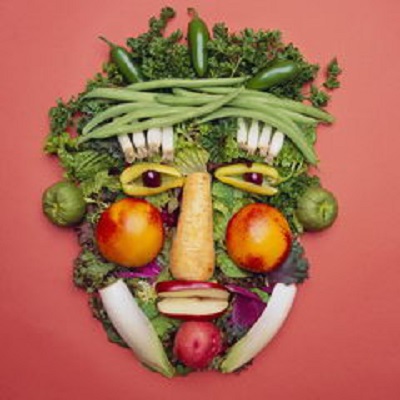 Saturday, January 13th, 4:00 – 5:30 p.m.

The theme for this months class will be a primer on how to make vegan pot pies which blend wonder with wonderful. While anything can be put into a hot mess inside a pot pie, it's better if healthy and yummy vittles are in play. See the combinations of grain, legume, pulses, brassica, seed and vegetables that ensue. Ridiculous, sure; good for future wins, you can bet on it. You know what I'm talking about, but you've never really seen it with your own eyes. Do this! You'll see. There's no plan for a silly "Let's play hide the vegetable" in this class, oh no indeed. Vegetable Lovers Stand Proud. Cheap. Easy. Delightful. Tasty. Spend a late afternoon with the thoughtful foodie teacher, Nate Pederson, who uses heart and mind to give us what we need: The opportunity to make and eat Yummy/Healthy food! You will be guided through this cornucopia of flavors and textures. How can we top what we have taught in past classes? Come and see! Can you pinch yourself to see that this is for real! This is the class for those who say to themselves:"I should eat more veggies, but I just..." Seriously, come and see--every month--for free. Learn about the "who/what/where/why/how" of healthy food concocting for veggie lovers. Bored of eating healthy? Zest it up with the good stuff; be good to your tummy! Are you ready to learn? In the mood for some kitchen magic? Will you take the DIY challenge?
Do you think our kitchen leader has ideas, tricks, and some good tasting recipes up his sleeve? Oh yes! Our chef will be conducting the cooking lesson starting at 4:00 PM; this one will be one of a kind. Don't miss; come with questions.. Stop by to learn who, what, when, where, how, why?!! Ask questions, such as: follow-up questions, and oblique questions, and piercing questions, and hold-the-phone questions...

Location: United Crescent Hill Ministries 150 State Street, LVL KY, 40206 (corner of Frankfort Ave. and State St.--across Frankfort Ave from American Printing House for the Blind; look for signs)
During this food class/session and demonstration you will learn about the central aspects of food that we think about: cost, ease of preparation, storage, and nutrition. Our instructor will show and tell the ways to make ideas into habit, to make virtue into reality, to make Goodness on a plate. Tell us you're coming to this free event by contacting us: 502.299.9520 or louisville@earthsave.org

Our guarantee:
This class is to demonstrate fairly easy, healthy, practical, and mind-expanding concepts. Prepare to be inspired. See this! Come every month (usually) from 4:00 pm to 5:30 pm to watch and learn from a rotating line of proficient cooks that can show you how to be successful, healthy, and savvy in the kitchen on a budget with little or no incoming skills, while maintaining a fully-plant-based diet--whether cooking for 6 or alone. This event is free, open to the public and awesome. You could pay a lot for this in other venues, but not here. Free. There's always a place for those who want to learn. This is held just before the 6:00 pm potluck (everyone is welcome).

"Hey, good lookin'; What ya got cookin'?"
RSVP to 502.299.9520 or louisville@earthsave.org
It's guaranteed to be easy, healthy, and mind-expanding. Prepare to be inspired. See this!
Video from a past demonstration cooking event.