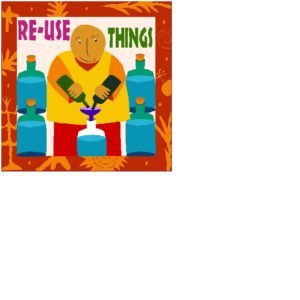 All are welcome to attend Reskilling/Reusing/Resilience/Lifehack event
Portland Library, 33rd and Portland Ave, LVL KY 40212
Tuesday, April 24th at 6:30pm
After the event, the slides and audio files will be uploaded to this site for eternal referral.
And here are the audio/visual files:
The slideset is in PDF (2MB) rather than PPTX (17MB) for obvious reasons.
Crackers and Grapejuice and audiovisuals will be on hand.
Bring stories of how you are learning and reusing and becoming more resilient for everyone's edification.
Sponsored by PNI's Health and Education Committee.
This event is posted on facebook.
…just because we can…